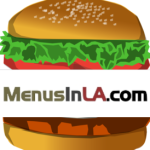 Americans love burgers, and for good reason. A big, juicy beef patty, toasted buns, fresh vegetables and your favorite condiments..What's not to love? Plus, burgers are paired with cheerful, lively events like summer pool parties, football tailgates or holiday BBQ's. Not much brings people together like the smell of burgers cooking on a grill. You may like yours with melted cheese, others with bacon, some with an egg. However you like your burger, we know that there is one in Lewiston/Auburn that can hit the spot. Check out some of our favorite locations to get delicious burgers below, you may be surprised at what your local restaurants have to offer!
---
---
Gridiron Restaurant and Sports Pub
1567 Lisbon St
Lewiston, Maine
207-777-6353
Over 20 television screens create a lively atmosphere perfect for any night of the week. Whether there is a big game or you're just looking to grab a bite to eat with friends, Grid Iron is an exciting place to be. They don't have happy hours, they have happy days with food and drink/beer specials that run all day and night long. To fit their sports pub scene they offer 8 different burgers, their top burger appropriately named The Brady Cheeseburger. This is an 8 oz burger with ham, bacon, mushrooms and cheese! To accompany this treat you are given a extensive array of choices for your 2 sides: coleslaw, veggie sticks, rice pilaf, a mini salad, apple sauce, BBQ, plain or salt & vinegar potato chips, sour pickles, mashed potatoes & gravy, baked potato, fries, baked beans, or a hot veggie. Along with their burgers, they are known for their fresh seafood like haddock, scallops, shrimp and clams.
Pictured below: Spicy Bacon Ranch Burger with coleslaw and french fries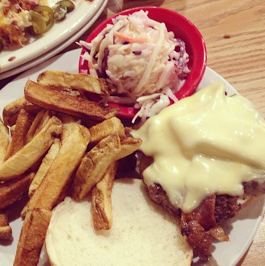 ---
120 Center ST
Auburn, Maine
207-786-0715
Gippers believes the love for their burgers stems from their ability to a cook a burger to the customer's preferred temperature and the volume of burgers that they sell, over 600 pounds a month. In fact, in the last year they have sold almost 20,000 burgers! Their burgers are made from fresh ingredients, like their hamburg which has been ground daily for the last 25 years by Town and Country Meats. They offer 10 different burgers (including a 3 grain veggie burger) on their menu and are paired with a variety of homemade sides, like hand-cut fries. In addition, they also offer different varieties of burgers that don't appear on their menu as daily specials. Their biggest sellers are the Rozelle Burger, a basic burger with Cheddar, and the Hannah Burger, with Cheddar and bacon. There is no question that Gippers makes a quality burger because they have been voted "Best Burgers in L.A." by Market Surveys of America five times, the latest being in 2014.
Pictured below: The Gretsky Burger with teriyaki sauce Swiss cheese and fried onions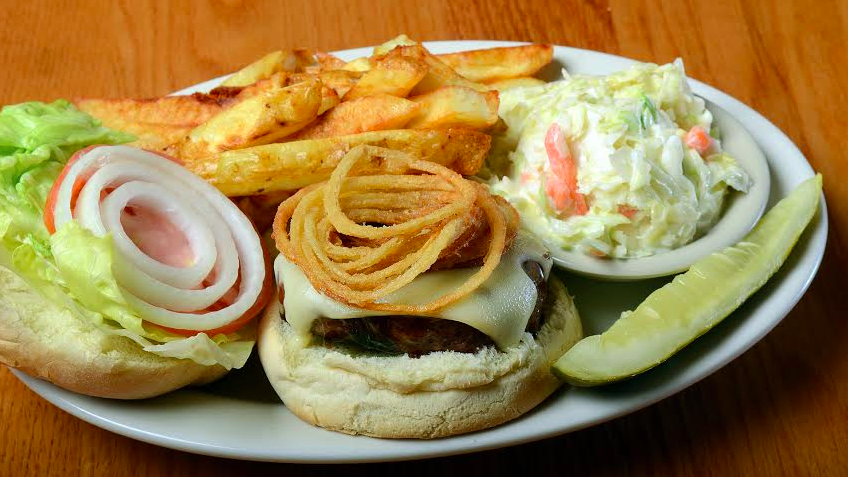 ---
128 Center St
Auburn, Maine
207-241-0051
Not only does Legends have 8,000 square feet of high top and round tables for dining and a thirteen foot bar. They also have 10 Pool Tables, 4 Dart Boards, 8 TV and a full menu with beer and wine. The billiards features 9ft size Diamond tables with individual seating at each table and you can order food and have it delivered to your table while you play! They offer four fresh handcrafted burgers on their menu, 3 half pound burgers and 1 black bean. These burgers include the Diablo Burger which comes with pickled jalapeno and habanero peppers, pepper jack cheese and southwest ranch sauce and a classic Cheeseburger with lettuce, tomato, onion and their house pickles. Though both of those are great choices, their most popular burger being their Bankshot Burger which is one of their 1/2 pound burgers topped with their house BBQ sauce, bacon and a crispy onion ring.
---
47 Broad ST
Auburn, Maine
207-376-4959
In 2011, two Auburn Firefighters opened up this restaurant which resembles an old city firehouse in the previous Andy's Baked Bean Tavern location. In addition to the exterior size and shape, most of the memorabilia, which decorates the interior, was donated by current, retired and volunteer firefighters from surrounding communities. They are open 7 days a week, with food and drink specials for every day and music entertainment every Friday and Saturday night starting at 9 pm. They offer a quality selection of draft beers and pub fair, which includes their homemade Baxter beer battered onion rings which perfectly pair with any of their nine burger choices. Their most popular burger being the Engine Company, which is a 1/2 lb Certified Angus Beef Burger with blue cheese in it and topped with lettuce, onion, tomato, bacon, Pepper Jack cheese, hot relish and an over easy fried egg.
Pictured below: The Cardiac Arrest Burger, with Cheddar cheese, homemade onion rings, bacon, fried jalapenos and Sweet Baby Ray's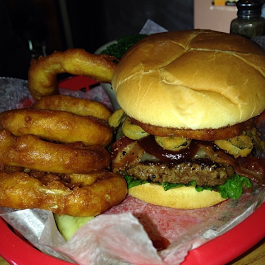 ---
Roy's All Steak Hamburgers-
5 Washington St
Auburn, Maine
207-783-4304
&
2514 Turner Rd (Route 4)
Auburn, Maine
207-782-2801
Roy's All Steak Hamburgers was founded by Mike and Jeannine Roy and has proudly been serving up fresh cut and ground all steak hamburgers since 1982. Mike grew up the son of a local grocer and butcher, who taught him the art of cutting beef, and passed along his trade secrets of which cuts make the perfect burger. Mike, Jeannine, and their two sons worked together to make Roy's a known destination for the best burgers in town. Today, the Roy family has two locations. One, located on Washington Street in Auburn offering a large, diner-style restaurant setting and the other on Route 4 which has a newly renovated golf center and batting cages. The beef is cut daily, making sure that only the best pieces make the cut, then grinding and pattying it in a hand operated patty press to insure that the beef stays tender and is not overworked, which is key to making their melt in your mouth Roy's burger. Their family dream of offering people a great way to spend time with their family while serving up delicious burgers at a reasonable price is now a reality and an iconic staple of Lewiston/Auburn.
Pictured below: 2 Roy's Cheeseburgers paired with their hand cut french fries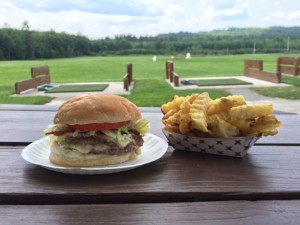 ---
---
The next time you get the craving for a burger, remember these beloved local choices. You may find your new favorite bite to eat, right in your L/A backyard. They offer fresh ingredients, hand cut sides and local ownership.. plus bacon and pickles and ketchup, oh my!