Edward's Restaurant reopens with New Owner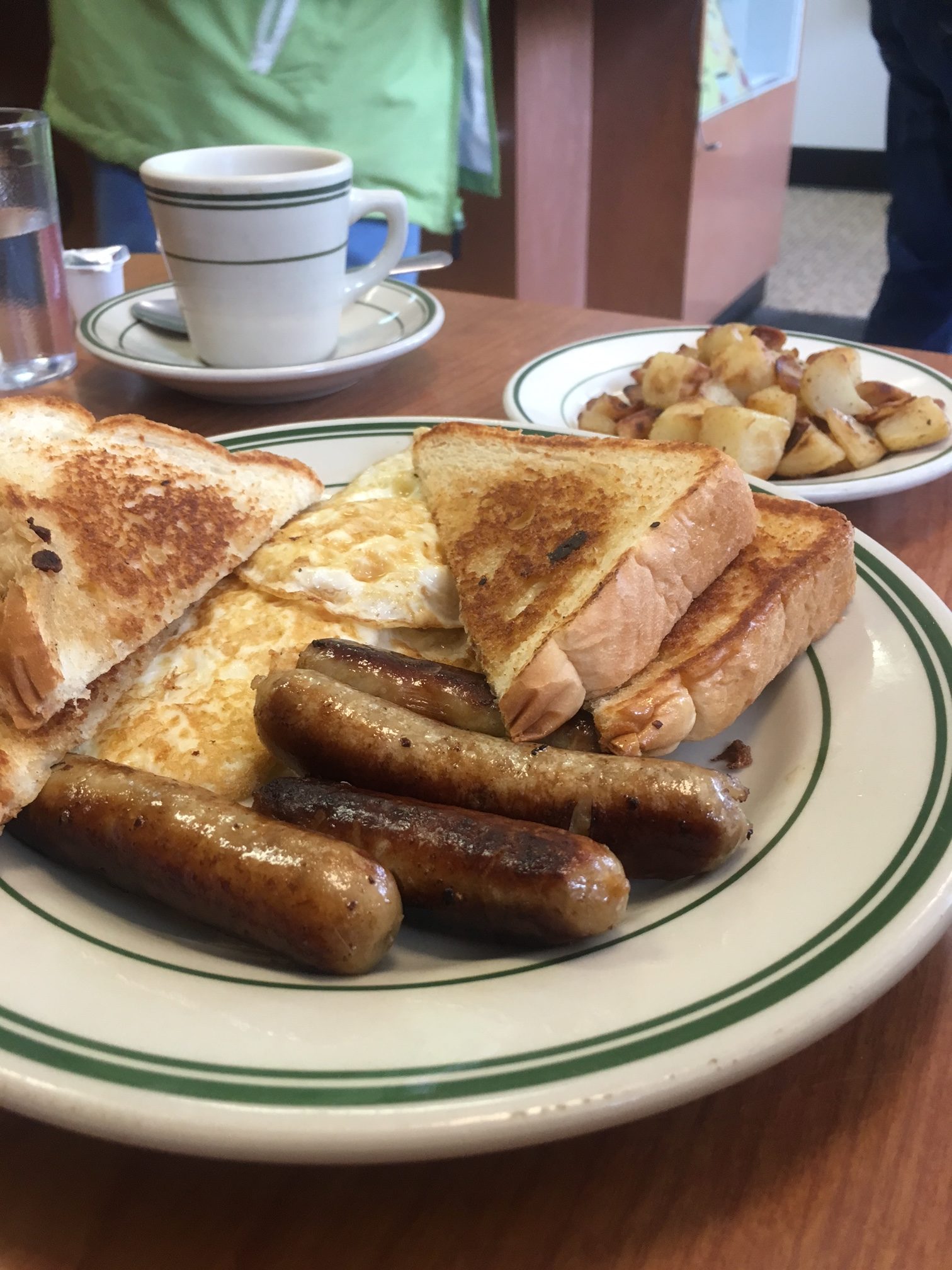 For over 30 years, Edward's Restaurant in Lewiston has been the quintessential Maine diner.  For decades the restaurant pleased patrons with their great breakfast, homemade coleslaw, burgers and fried clams.  Then, in early 2016 the diner abruptly closed, leaving thousands of loyal customers to wonder what happened and was Edward's gone forever? Clues started to emerge early this Summer, when a handwritten neon pink sign appeared in the window, reading: New Owner! Opening in September (tentatively) Breakfast & Lunch.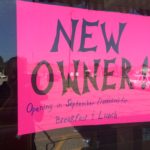 Next, more signals began to be seen, as large fan blew fresh air inside, decor was removed from the walls and old wallpaper was scraped away.  Massive cleaning operations were under way and Edward's was getting a refreshed look.  Curious about who was behind all this and what was to come next, Menus In LA showed up unexpectedly one day, as apparently many other curious folks had, and dug into this exciting news.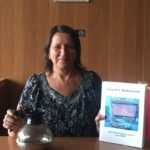 On one particular day we stopped in we found Peggy Paradis in jeans and a t-shirt, painstakingly removing more wallpaper.  After identifying ourselves and our reason for stopping in, she willingly took a much needed break to chat with us.  Peggy explain that she had worked at Edward's back when it was owned by the original owner Ray Thibodeau for a number of years, cooking and waiting tables.  After a hiatus she came back for a couple years in 2003 and left again 6 years later to pursue other opportunities. When she heard that Edward's had closed, she was heartbroken.  She had always enjoyed the customers and times she spent and Edward's and she had thought about purchasing it before when it was up for sale in the past, ad recalled thinking if it ever came available again she wanted to own it.  After consulting with friends and family, Peggy decided it was time to pursued her dream to own Edward's.  For weeks she has been cleaning and updating the restaurant restaffing and working on the menu.  "People have been stopping by everyday wondering when we'll reopen."
After months of renovations, cleaning and updating,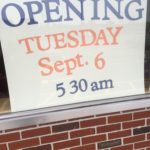 Edward's officially reopened today, Tuesday Sept 6th at 5:30am. Paradis says that she's keeping things pretty much the same for now…same coffee, some of the same waitstaff & cooks, same coleslaw recipe and clams, as well as most all menu items.  For now Edward's will be open for Breakfast & Lunch only but Paradis says that if there's enough demand for Dinner they will open for that too.  Another new change afoot is that the restaurant will be now open on Sundays for Breakfast Only, for the first time in history. "We want Edward's to be a place for friends, co workers and families", Peggy stated, "and sometimes the only chance they can do that together is on Sunday.  We'd love to be a place for them to go."   On Sundays the restaurant will serve Breakfast only from 6:00am-12:00pm, all other hours are Tuesday-Saturday 5:30am-2:00pm serving Breakfast & Lunch.
We popped in on opening day to show our support (and have a fantastic breakfast), and by 9am the restaurant was still half full with eager patrons who had returned to see the changes, with a steady flow of more regulars, eager to sink their teeth into that memorable Edward's cooking.   We suggest you stop in and check it out too! Edward's Restaurant is located at 760 Main St in Lewiston in the Marden's Plaza.