Hours:
Sunday-Thursday 11am-9pm
Friday & Saturday 11am-11pm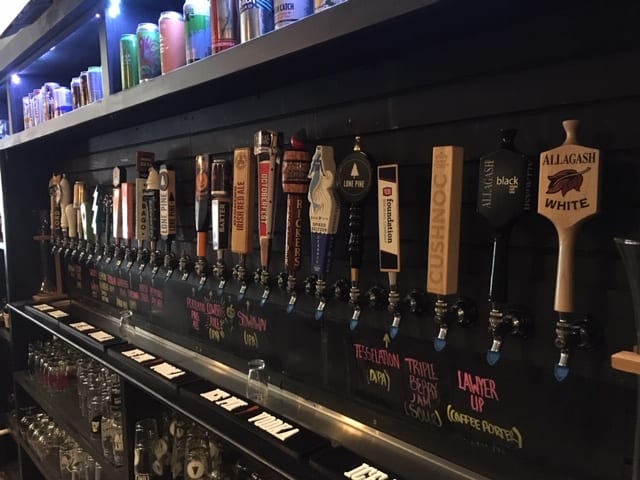 At Cowbell Grill & Tap, expect nothing but the best! We feature the highest quality beef.
Create your own or choose from any of our 25specialty burgers. Cowbell is open for lunch or dinner every day.
During the workweek at lunchtime, there's some street parking but MenusInLA recommends the nearby Park St parking Garage.  Parking for up to 1 hour is free, which is perfect for a lunch visit. There is also free parking after 6pm and on weekends at that garage.  You can nearly see the front entrance of Cowbell from the garage so it's always a great first choice for parking.
Some other thing swe love about this place is there's a huge, beautiful bar with some of the best craft beer selections in the area on draft, plus a huge canned craft beverage selection, seltzers and ciders. The food menu features a huge selection of burgers but also features items like salads, street tacos salmon and other dishes. The atmosphere is casual and the vibe is certainly geared towards a fun night out.  A perfect place to gather with friends, family and lots of happy strangers. Adjacent to Cowbell, is the Sidebar, a great space available for groups of up to 40, there's a separate function menu available too.
Checkout Cowbell Grill & Tap today!
Lewiston & Auburn Maine Restaurants
Average rating:
0 reviews
Lewiston & Auburn Maine Restaurants
Average rating:
0 reviews