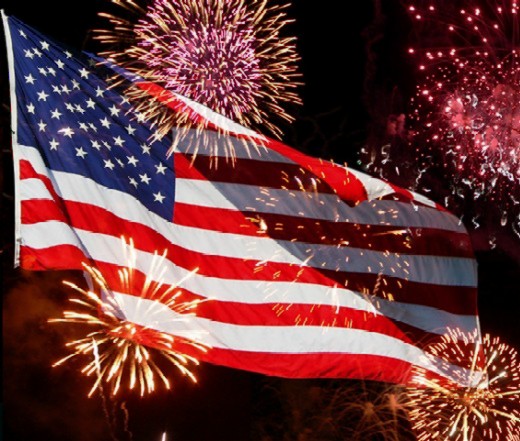 The Fourth of July is a weekend that we look forward to all summer. The family cookouts, American flags waving and bright fireworks all remind us how lucky we are to have our freedom. This year, we ask you to stay local by showing you spots around Lewiston and Auburn that can make this Fourth a memorable one!
Growing up in L/A, the falls have always been a go-to location for Independence Day. Surrounded by hundreds of your closest friends, contagious excitement and multiple great restaurants, it is hard to beat! Though the bridge may be your usual pick for watching the show, there are a few restaurants with prime deck locations where you can enjoy a meal and a cold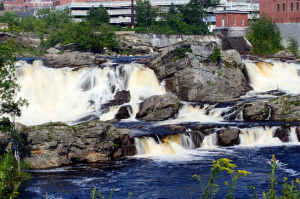 refreshment without the crowds. Whether you are craving Mexican/Irish at Pedro O'Hara's, Brew Pub Style at Gritty McDuff's or Greek and Italian at 84 Court they all provide a different, fun atmosphere to spend your night celebration. Craving something sweet? Walk right over to Top It Frozen Yogurt and Maine Gourmet Chocolates which are located right up the street from Gritty's!
Looking for a party? The Hilton Garden Inn is putting on their annual Fourth of July Block Party Celebration right next to the falls! Free admission, bring your own chair and enjoy the festivities with a great view. There will be DJ entertainment, a light show and food/drinks available for purchase (cash only).
A little further up the Court Street hill many locals like to find a seat on this summer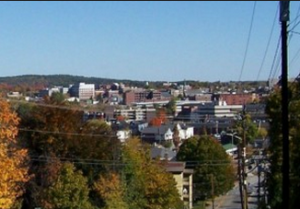 night. Not only does this spot provide room to light sparklers and plant a lawn chair to relax, but it is surrounded by a couple other L/A restaurants. Heathco's and Pizza Market are both a walk away from this location. Heathco's is known for their homemade dough and sauce, steak subs and filling Italians. Where Pizza Market is recognized for their premium ingredients, low prices and Boston-Italian Style pizza. Tough choice!
If pizza is your craving, but you'd rather spend your summer night laying on a blanket at Simard-Payne field, then head on over to Lewiston House of Pizza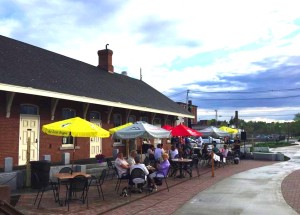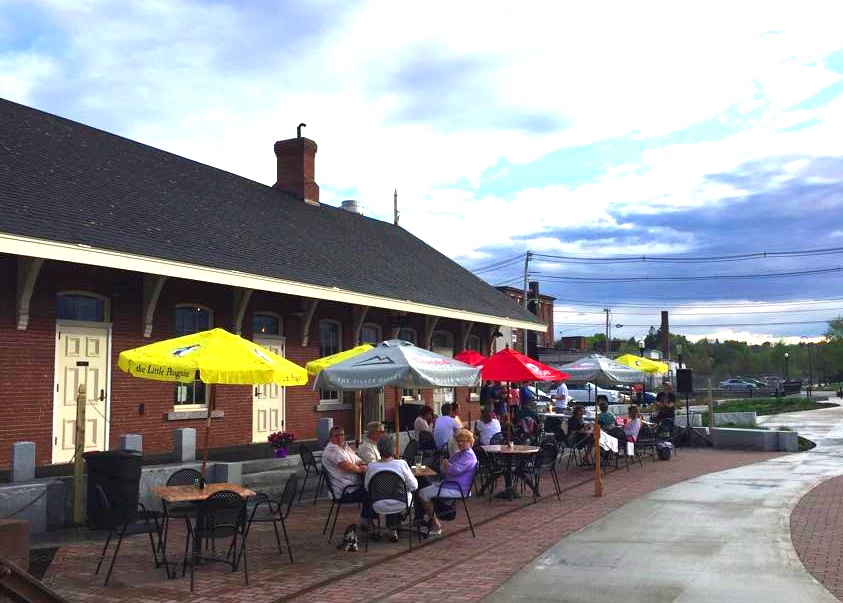 for a classic and quality choice local dinner. This family-owned restaurant was established in 1998 and offers everything from steak tip dinners to oven-toasted subs! If LHOP isn't fitting your mood, consider Rails next door which serves up local farm to table ingredients in comfort food styled dishes with indoor or outdoor seating options! Not only do they provide made from scratch dishes, but they also have a Happy Hour starting at 4 pm every Thursday with 1/2 priced drinks for the ladies!
Pizza, pizza, pizza. Yes, summer nights and pizza do go hand in hand, which is why we have chosen to provide you with a fourth option which has arguably one of the best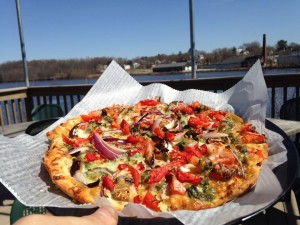 decks in the area, Pat's Pizza. With a wide variety of menu items, a full bar and a spacious deck with a view of the Androscoggin River it is yet another top pick for the night of the Fourth!
The Lewiston/Auburn area has multiple, quality locations to celebrate the red, white and blue this upcoming Independence Day. So stay local, stay safe and stay gold!