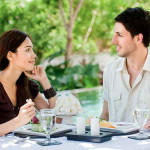 After the winter we've had it is no secret that us locals are focused on finding any excuse to be outside in the sun, and going out to eat is no exception. The last thing we want to do on our days off is spend a 75 degree day indoors, when we could be on a deck enjoying a beverage and getting a nice tan. Though L/A is no Portland when it comes to options for outside seating, there are a few spots that take care of exactly what we're looking for with both comfortable seating and scenic views. Below we have listed our top spots with outdoor seating in the area. We hope that you can head on over soon to catch some rays and enjoy some great food as well!
---
---
---
Pats Pizza in Auburn, Maine is a full service "family restaurant" offering a full menu of hot and cold sandwiches, pizzas, pastas, dinners, desserts and many other items sure to satisfy anyone's appetite. All their patrons enjoy their relaxed atmosphere, great service and delicious food! They also have an extensive take-out menu for those on-the-run and a full service bar serving some of Maine's finest micro-brews. Click here for more information!
85 Center St, Auburn, ME 04210
Hours:
7 Days a week 10:30 am – 10:00 pm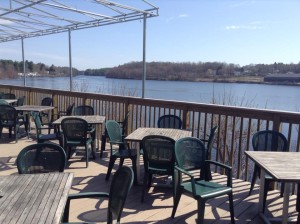 ---
---
The ambiance of their bar area has a traditional pub-style feel, complete with bar seating, televisions for sports events, and that Mexican-Irish influence that is the cornerstone of Pedro O'Hara's.  Their bar is well stocked with spirits, draft beers, and other libations that are just as good on their own as they are with a bite to eat. The kitchen dishes up something for every taste, whether you're craving New England clam chowder, tequila lime chicken, a chimichanga, bangers and mash, shepherd's pie, or Murphy's lamb tip sandwich. Click here for more information!
134 Main St. Lewiston, ME
Hours:
Everyday 11:00 am-Close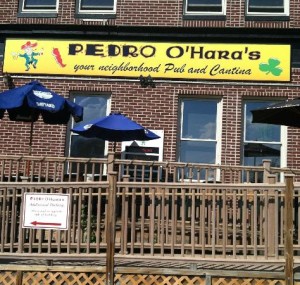 ---
---
Established in 1988 as Maine's Original Brewpub-the first to open it's doors in the state of Maine since prohibition-Gritty's has been at the forefront of Maine's leading craft beer industry introducing fresh English ales either on tap or on cask everyday for the last 20+ years! With the long wooden tables and cobblestone streets, the ambiance matches those of the hometown pubs in England and the people are just as merry! Go in for a pint, leave a fan for life. Gritty's…for what ales ya! Click here for more information!
68 Main St, Auburn, ME 04210
Hours:
Everyday 11:00 am-close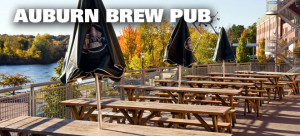 ---
---
84 Court Pizza and Restaurante
84 Court Pizza & Restaurant is a locally owned establishment located in Auburn Maine featuring pizzas grinders and more. A must try is the house favorite Appetizer Tzatziki Plate. They have plenty of parking, indoor and outdoor seating (weather permitting). They also offer Beer & Wine. Check out their menu for their specialty pizzas, sandwiches, salads, and more. Click here for more information!
84 Court Street, Auburn, ME 04210
Hours:
Sunday- Wednesday 11:00 am-8:00 pm
Thursday-Saturday 11:00 am-9:00 pm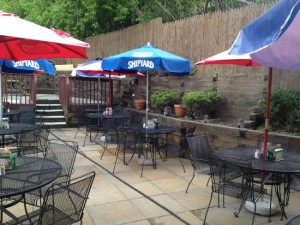 ---
---
Heidi's Brooklyn Deli in Auburn Maine serves up unique & hearty sandwiches served on your choice of 9 different types of bread that is Baked Fresh Daily from scratch.  Try a Coney Island Reuben, Hell's Kitchen, Italian Submarine, or one of their other delicious sandwiches. Heidi's also has some hard to find sandwiches like the Lox & Liverwurst sandwiches. They also make Fresh Fruit Smoothies, Soup, Chowder and Chili, and yummy desserts too.  Breakfast is served all day as well. Click here for more information!
642 Turner Street, Auburn, ME 04210
Hours:
Mon-Sat 7:00 am-9:00 pm
Sun 10:00 am-8:00 pm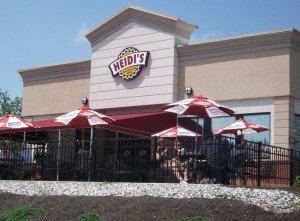 ---
---
Rails Restaurant in Lewiston Maine dishes up Farm to Fork cuisine and is located in the historic Grand Trunk Station. Grand Trunk Station was once a crossroads for travelers and the ultimate destination for the people who built Lewiston+Auburn. Today the station is back online as Rails restaurant, a crossroads of cultural flavors and a destination point for lovers of industrial Maine's local-food tradition. In a railroad-chic setting, diners enjoy Lewiston+Auburn family favorites with a playful twist, alongside innovative railway-inspired comfort food dishes. Click here for more information!
103 Lincoln Street, Lewiston, ME 04240
Hours:
Monday – Thursday 11:00 am – 8:00 pm
Friday & Saturday 11:00 am – 10:00 pm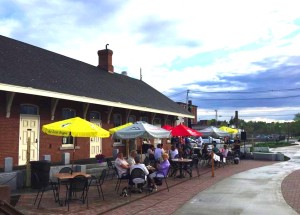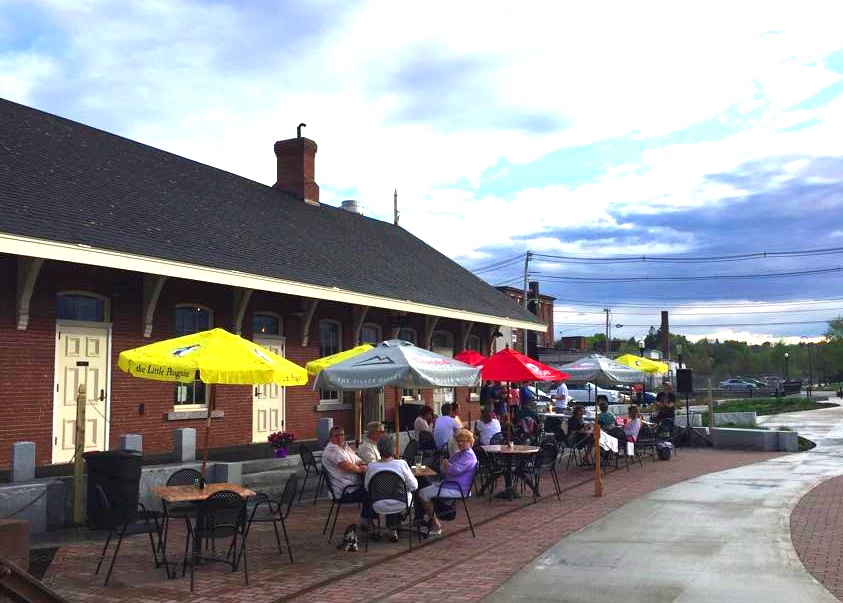 ---
---
For a complete list of local restaurants with outdoor seating click here 
For more Lewiston/Auburn area restaurants click here!